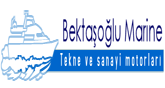 Volvo Penta Center - Bektasoglu

More Information

Activate your extended protection
The first year you are covered by the international limited warranty and the second year by the extended protection.
The coverage for the extended protection is the same as the first year's warranty - provided you fulfil these requirements:
•PDC (Pre Delivery Commissioning) & Registration is completed by an approved Volvo Penta company.
•Purchase a First Service Inspection and an annual service from an authorised Volvo Penta dealer within the first year.
•Carry out servicing as recommended by Volvo Penta at an authorised Volvo Penta dealer and keep the service record up-to-date.
•Inside 11th months of your engine , You need to contact with Authorised Volvo Penta Service for extended protection.

Volvo Penta IPS – a proven success
Volvo Penta IPS is the modern inboard system, superior to inboard shafts in every vital aspect – handling, onboard comfort and performance.The unique design of Volvo Penta IPS makes a huge difference when it comes to performance, emissions and onboard comfort. Some of the advantages :

•20% higher top-speed,
•30% reduced fuel consumption,
•30% less CO2 emissions,
•50% lower percieved noise level.
Special Offer

Volvo Penta Green Commitment
Reducing environmental impact is a global challenge.The Volvo Penta Green Commitment is a benefit to you and to the environment.
Latest News
The fair will be held at the Tüyap Fair and Convention Center, Büyükçekmece, Istanbul, Turkey on February 18 and 25, 2012, and will provide numerous opportunities to the industry for making new connections in an expanding, dynamic global market.
Volvo Penta re-power campaign has started. This campaign is valid until July 30, 2012. Go campaign page to see engine range of campaign , documents and prices. Call us for more information.
WELCOME TO BEKTAŞOĞLU MARİNE
Volvo Penta Center Didim & Ankara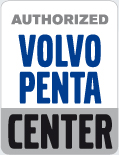 Our Services


Working Hours :