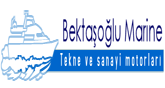 Volvo Penta Center - Bektasoglu

Related Links
Volvo Penta IPS
Volvo Penta IPS changed boating forever.Watch the inside story...
Volvo Penta EVC Accessories
At Volvo Penta we develop, manufacture and service our accessories with the same care as we do our engines. That way, you get high-quality products that you can rely on. What's more, you enjoy the convenience of one contact for everything.
Click here to see Accessories »
Volvo Penta Shop
You can buy genuine Spare Parts for your Volvo Penta engine.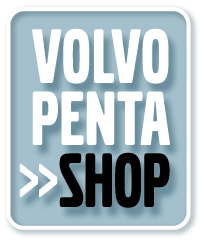 Volvo Penta Repower Campaign
A new engine can give you quieter, cleaner, faster, easier and more comfortable boating pleasure - while at the same time increasing the value of your boat.
Take some time and read the Repowering brochure which guides you through the various stages of repowering and offer a little sound advice about the choices you have.
Volvo Penta's Engine Configurator also helps you determine which of our engines is best suited for your boat. You only need to state type of boat, hull and performance for which you want your boat to be suited. The guide shows you the engine alternatives that best match your specifications. Campaign prices are valid until 31.12.2018
Volvo Penta Repower Campaign Engine Packages (with Gearbox)

| Engine | Power ( HP ) | Transmission Options | Bulletin | Technical Data | Price |
| --- | --- | --- | --- | --- | --- |
| D1-13 | 12,2Hp | MS15 L/A | | | € 5400 +V.A.T. |
| D1-20 | 18,8Hp | MS15 L/A | | | € 6200 +V.A.T. |
| D1-30 | 28,4Hp | MS15 L/A | | | € 6900 +V.A.T. |
| D2-40 | 39,6Hp | MS15 L/A | | | € 7800 +V.A.T. |
| D2-50 | 51hp | MS25 L/A | | | € 9000 +V.A.T. |
| D2-60 | 60hp | MS25 L/A | | | € 10200 +V.A.T. |
| D2-75 | 75hp | MS25 L/A | | | € 11000+V.A.T. |
| D2-75 | 75hp | HS25A | | | € 11300+V.A.T. |
Volvo Penta Repower Campaign Engine Packages (with Sail Drive)