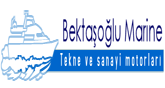 Volvo Penta Center - Bektasoglu

Related Links
Volvo Penta
Volvo Penta is a world-leading supplier of engines and complete power systems for marine and industrial applications.
Visit the Volvo Penta website »
D-Marin Didim ( Dogus Didim Marina )
The environmental friendly marina gives utmost importance to energy and water saving and it has received the Blue Flag and 5 Golden Anchor flags from the THYA (The Yacht Harbour Association). D-Marin Didim provides long term or short term on-land parking for the boat owners with its mooring capacity of 1180 boats; 600 on sea and 580 on land.
Find out more about D-Marin Didim »
Volvo Penta Store
You can buy genuine Spare Parts for your Volvo Penta engine.
Contact Information
Bektasoglu Marine
Volvo Penta Center
Cesme
Cesme Marina Karsisi
Musalla Mahallesi
1107 Sokak No:45/A
Cesme,Izmir
TURKEY
Tel: +90 232 722 1212
Fax: +90 232 722 1313
E-Mail: cesme@bektasoglu.net
Çesme - İzmir : 86 km.
Çesme - Urla : 53 km.
Çesme - Seferihisar : 82 km.
Ankara
214. Sokak No:24
Ostim,ANKARA
TURKEY
Tel: +90 312 354 1165
Fax: +90 312 354 5316
E-Mail: info@bektasoglu.net